2morrow 2gether
Lila Poonawala Foundation
Project
Project – 2morrow 2gether
MF Issue Area : Education, Women's Empowerment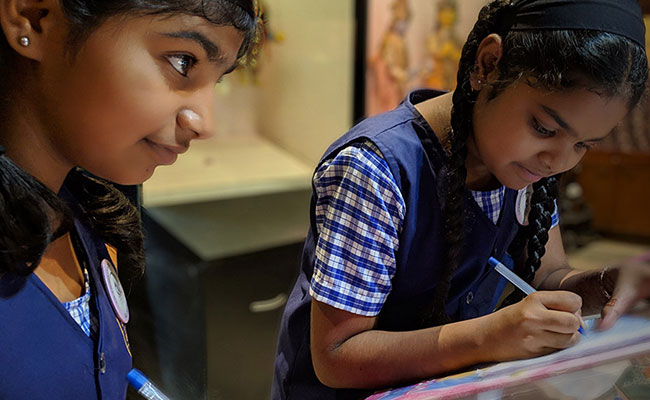 The project aims at increasing access to the quality school education for a girl child from financially disadvantaged and COVID affected families from the age 14 onwards i.e., from 8th grade to 10th grade from the two non-aided and partially aided schools within the Pune city in rural areas of Pune. 32 girls will be educated for 3 years.
Healthcare for Women
Maina Foundation
Project – Healthcare for Women
MF Issue Area : Healthcare Provision
In Delhi and NYC. All women over the age of 40 years should have access to mammograms and/or clinical breast exam (CBE). Most of the women will be in the 30-65 years age group. 10 women will be receiving these exams and testing. Education and Screening of Breast Cancer in Uttarakhand, India in collaboration with AIIMS (All India Institute of Medical Sciences) Rishikesh.
Akanksha
Janvikas Pratishthan
Project – Akanksha
MF Issue Area : Education
Janvikas Vocational Training Centre is recognized institute by Maharashtra State Skill Development Examination Board. (MSBVE)
Goals: In Pune area, 25 students (10th grade passed) will be selected and trained for a year in nursing care to make them independent.
Mobile Medical Unit
Light of Light Trust
Project – Mobile Medical Unit
MF Issue Area : Healthcare Provision
Mobile Medical Unit (MMU) has been funded by SBI mutual fund. Operational cost will be provided by MF for one year.
Area: Taloda, Akkalkuwa, Nandurbar
Driver, Doctor, Paramedic, and a community mobilizer will be taking the MMU to the village to provide healthcare services. There are 3 more units like this working and able to make a difference in Murbad, Karjat, Pune region.